BVSION HONGKONG CO.,LIMITED
TEL:+86-755-23059953
TEL:+86-13828721282
FAX:+86-755-23032502
Email:sale@bvslcd.com

Quality management
BVSION HONGKONG CO.,LIMITED adhere to the "highest quality" for the implementation of corporate responsibility and enterprise sustainable way.Outside is committed to research and development and innovation, strict quality control more company to the joint efforts of the goal, to thoroughly implement the spirit of full quality assurance.From product sales, research and development, design, manufacture, inspection, after-sales service and feedback suggestion, all follow the ISO9001, ISO/TS 16949, hl-tech corporation, AS9100, ISO17025, QC080000 provisions, the relevant legal requirements, product safety standards and customer requirements.Adhere to strict quality management, at all levels in the company to enter into a quality policy and objectives, to establish the quality management system, build full participation and corporate culture of continuous improvement, sustainable highest pursuit of customer satisfaction, customer, BVSION HONGKONG CO.,LIMITED, suppliers win-win-win goal.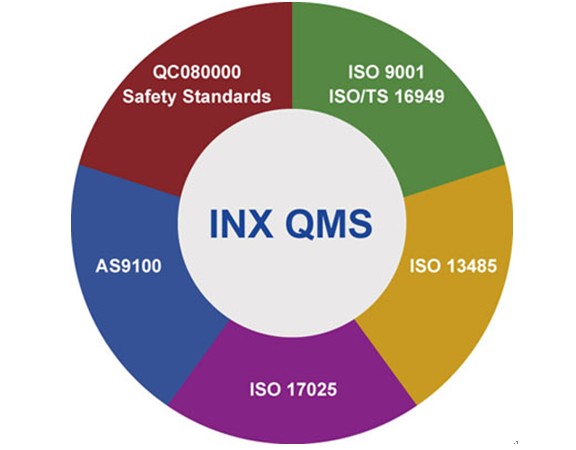 The quality policy
The quality objective
Efforts to develop core flat panel display technology.
Promise customers high quality products and services.
The quality of symbol represent

INX quality symbol represents is the Logo of INX itself, is the significance of its contained INX is a symbol of quality, hope customers see INX Logo, and associated with the best quality.
Quality assurance system